Medispa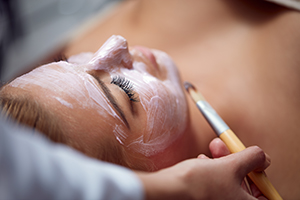 The Dermlounge medical spa at Richmond Aesthetic Surgery proudly offers innovative skin care by combining the latest technological advances in both aesthetics and products. Our master aesthetician will work with you one on one, and tailor a skin care program to address your specific needs and concerns.
Services
Signature Baseline Treatment
A customized treatment ideal for all skin types and conditions
Micropeel Sensitive Skin
A customized treatment for rosacea and/or sensitive skin types
Micropeel for Acne Skin
A customized treatment for oily and acne-prone conditions
Micropeel for Anti-Aging
A customized treatment for fine lines and wrinkles
Skin Brightening Peel
A customized treatment ideal for problematic, sun-damaged, and hyperpigmented skin types
Pigment Balancing Peel
A customized treatment for melasma, sun-damaged, hyperpigmented, and acne scarred conditions
Obagi Blue Peel Radiance
A salicylic acid-based peel for immediate, tighter, smoother, brighter-looking skin
Clinical Acne Treatment
Deep Pore Cleansing Treatment
Reconditioning & Firming Treatment
Microdermabrasion Treatment
A non-invasive exfoliation treatment
(For best results, a series of 3-6 treatments is recommended)
Dermaplane
*We offer packages for a series of 6 treatments Purchase 5 and receive the 6th for FREE
Please Note: We require at least 24 hours notice to cancel any appointment, and a credit card number is needed to reserve your appointment. You will ONLY be charged, a $25 fee, if no correspondence has been made regarding your appointment.